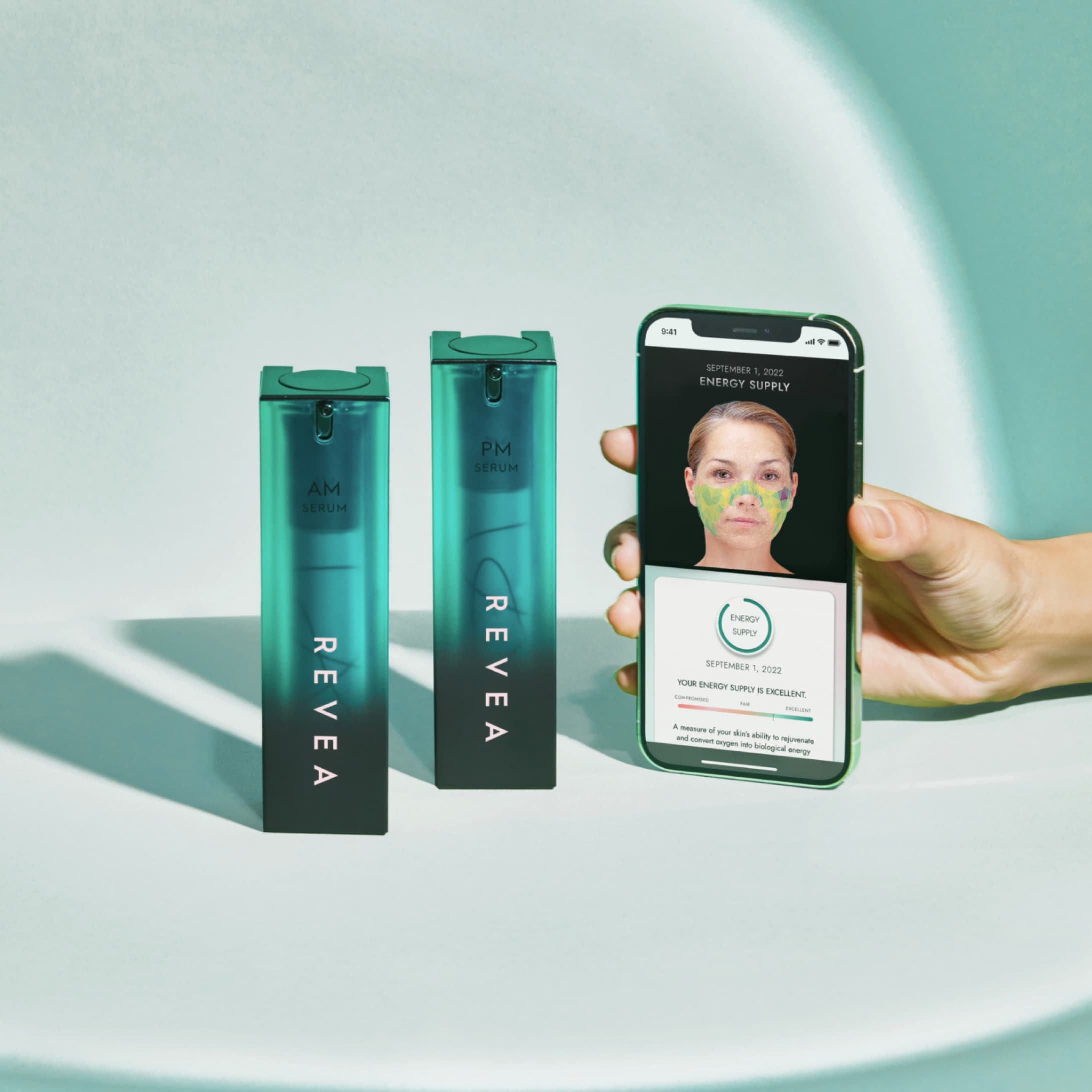 Precision Skin Assessment
Developed by leading dermatologists and scientists, this in-depth skin health assessment measures 40 skin characteristics across 6 key parameters critical for healthy skin. Now you can uncover the root cause of your most stubborn skin concerns, such as redness, uneven skin texture, wrinkles, and hyperpigmentation. The most comprehensive skin assessment you can take anytime, anywhere. Includes 1:1 support from our team of skin experts and actionable insights for your healthiest skin yet.
"Meet your pocket-sized skin care expert."
- The Zoe Report
What do we measure?
Clinical imaging
technology
An industry breakthrough, Revea has engineered NASA-developed hyperspectral imaging technology to create the most robust skin assessment tool to measure, treat and monitor your skin concerns.
Learn more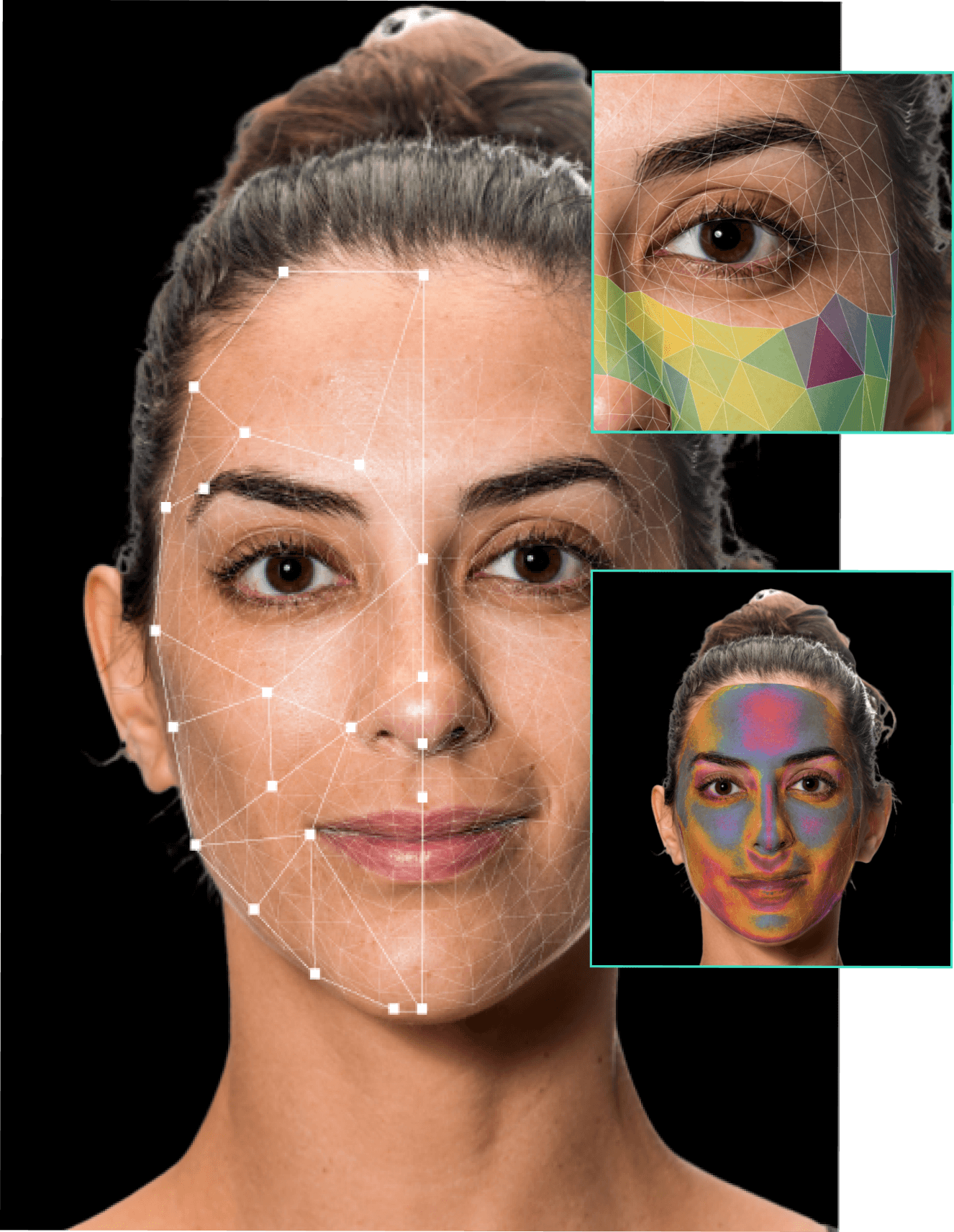 A complete view of your skin health
Our comprehensive approach allows us to identify the root cause of your skin concerns and design an action plan to get you to your healthiest skin yet.
Surface hydration

Blood flow

Inflammation

Sebum production

Oxidative damage

UV damage

Fine lines

Oxygen saturation
What you get with the skin assessment
Gain a deeper understanding of your skin and feel empowered to take control of your skin health.
Detailed results

A comprehensive breakdown of your skin that you can't find anywhere else, not even at a dermatologist's office

Personalized insights

Insights and recommendations tailored to what you should target, maintain, and celebrate

Recommended formulations

Customized formulations optimized to work with your biology

*additional purchase required

Expert support

1:1 sessions with our team of formulation chemists and skin biologists - consider us your partner in skincare
View a sample skin health report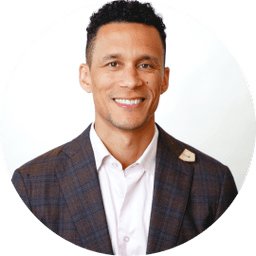 Chaz's score

Why this matters for skin health

Our skin tone is driven by the chromophores. The more even our tone, the more radiant our skin appears. Unevenness can manifest as dark or light spots, splotches, discoloration, or scarring.

PIH

DUEC

Chaz's results

We detected unevenness in Chaz's skin tone caused by moderate post-inflammatory hyperpigmentation and dark under eye circles linked to higher levels of melanin and deoxygenated hemoglobin (or blood flow).  We recommend a formulation that includes Hexylresorcinol to brighten areas of hyperpigmentation and Vitamin C to prevent oxidative damage.

Chaz's score

Why this matters for skin health

Vitality powers our skin's ability to rejuvenate and repair. Low skin energy levels can result in visible dullness, fatigue, and premature skin aging.

DUEC Hemoglobin

Oxidative Damage

Chaz's results

We detected an above average level of oxidative damage - that could be slowing Chaz's rate of rejuvenation and repair. We also detected a lower than average level of blood flow under the eyes which are contributing to the dark under eye circles detected in Chaz's tone. We recommend a formulation that includes CoQ10 to support cell repair and Carnosine to reduce metabolic stress and improve redox state in the skin.

Chaz's score

Why this matters for skin health

The collagen-elastin matrix is a network of fibers, located in the deeper layers of the skin, that provide the structural support for skin and also amplify your skin's radiance by scattering light back to the surface.

Collagen Matrix

Fine Lines

Chaz's results

We detected a compromised collagen-elastin matrix, which can contribute to the development of fine lines and wrinkles. We recommend including Edelweiss Extract in his formulation to support dermal fiber health and visibly lift the appearance of skin.

Chaz's score

Why this matters for skin health

Skin smoothness is important for maintaining healthy and youthful-looking skin. A smooth skin texture more evenly reflects light, giving you a radiant, lit-from-within glow. Texture can also indicate a healthy lipid balance and skin resurfacing and rejuvenation capability.

Pores

Smoothness

Chaz's results

Overall, Chaz has a smooth skin texture. He can maintain this texture by exfoliating once a week and avoiding pore-clogging ingredients such as heavy silicones.

Chaz's score

Why this matters for skin health

Proper skin barrier is essential for maintaining optimal skin health and consists of three key elements: moisture levels, skin barrier, and oil (or sebum) production. These work together to keep skin feeling hydrated, preventing water loss, and protecting our skin against external damage.

Sebum Production

Skin Barrier

Chaz's results

Chaz's skin barrier & barrier levels are strong overall. We recommend he maintain his daily routine of drinking water, using a gentle cleanser, and applying a moisturizer with Glycerin and Niacinamide.

Chaz's score

Why this matters for skin health

Skin redness is largely impacted by our skin's microenvironment: blood flow, nutrients, and microbiome. A healthy microenvironment can help to prevent common skin concerns such as acne, sensitivity, inflammation, and dryness and contributes to the skin's ability to repair and rejuvenate.

Breakouts

Inflammation

Chaz's results

Chaz has a robust microenvironment overall, including strong capillary strength and low levels of inflammation. His microenvironment is enhanced by a strong skin barrier that helps minimize sensitivity to external factors and keep redness at bay.
Skincare is confusing, but it doesn't have to be this way
Gain a deeper understanding of your skin and feel empowered to take control of your skin health.
Off- the-shelf skincare marketed to work for everyone

$$$ wasted on products that cause irritation or don't show any results

Confusion on what is working and what is not

An endless cycle of trial and error
Measure your skin and skin biology

Identify the root cause of your top skin concerns

Identify which ingredients are mapped to work for your individual biology

Get personalized reports and recommendations

Track skin progress over time

Receive updated formulations as your skin changes

Unlimited 1:1 support from our team of skin experts

Happiness guaranteed!
Backed by experts
"Revea is a really useful system both for skincare enthusiasts who want to find out everything about their skin, and those who just want a system that works without too much effort."

Dr. Michelle Wong

Formulation Chemist @Labmuffinbeautyscience

"There is a difference between each person's skin - Revea is approaching this with the best of the best technology, and that is truly serving the community."

Dr. Ekta Yadav

Doctor, Clinical Researcher Founder, Skincare Anarchy

"Revea's technology is about creating a precise map of what's going on in the skin and using that information to decide on ingredients and the individual levels."

Dr. Roxana Daneshjou

Clinical Scholar Stanford Dermatology

"Skincare should be based on validated science and ingredients. The more we understand your skin the better we can treat it with the optimal ingredients and levels."

Dr. Joel Dudley

Precision Health Director Mount Sinai Health System
Also featured in
Frequently asked questions
How can my phone measure all this about my skin?

What is the best way to complete my face scan?

How often should I take the Skin Assessment?
Have questions?
Text a skin concierge at (844) 504-1609